The best of a bad lot? These are the best free zombie games on steam!
I'm perhaps being too harsh while writing the above headline but I don't feel any of these hit the spot fully. That's not to say that they're not good FREE games. If you have money and can buy any of these Zombie Games I would definitely do that instead. As soon as a game is free, most people automatically use "Yeah, but it's free!". Anyway, without too much rambling, Here's my thoughts on what the best free zombie games on steam are.
Developed by Teen "Nelson Sexton" the game was heavily criticised upon release. Somehow despite all the criticism, the game continued to grow and improve. Now, In 2017 it's being played more than For Honor and Terraria on Steam. That's huge!
The objective is the same as most other open world Zombie survival games, all you have to do is survive. It's somewhat similar to PVP Minecraft servers, you're able to live off the land, build defences & fortifications while fighting off bandits and anything else that may come your way.
Pay 2 Win? No. You can buy a premium gold account for only £3.99.
In return you'll receive:
Exclusive Golden suits and accessories.
Exclusive Golden Katana and Golden Desert Falcon skins.
Extra character customization options such as hair and beard styles/colors.
Extra character slots for singleplayer and multiplayer.
Golden name displayed everywhere.
Access to premium Golden servers.
User interface color customization.
As you can see, it's customisation only, with the bonus of access to premium golden servers. I'd say this is the best game on this list of free zombie games on steam.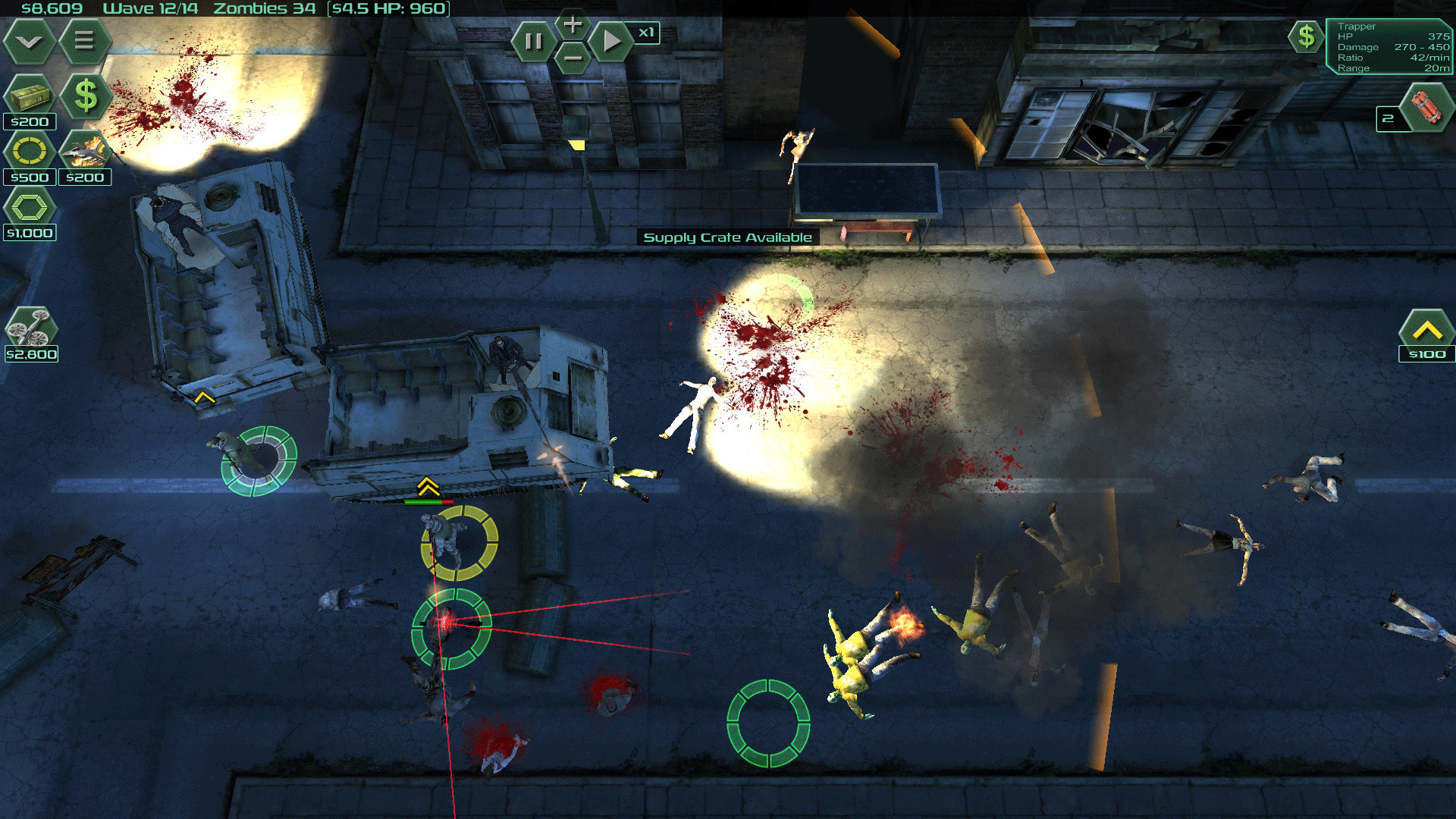 Originally a mobile game, now ported over to PC. My expectations weren't set too high for this game. It's supposed to be a hybrid of a classic RTS and Tower Defense game. However since it's a mobile port, it's fair to say micro management is lacking. A mobile game would be incomplete without Micro-transactions, however they're not intrusive or crucial to progressing.
While Zombie Defense's opening levels are a bit of a slog, the game does pick up and get harder. The graphics leave a lot to be desired as well. There's one outstanding feature though! You can save your PC and Mobile progress in the cloud and pick it up where you left off on either device.
It may not be the best game in the world, but it's one of the few free games on steam worth playing.
Infestation: The New Z
This game has always had its fair share of controversy, if you haven't read about it, google is your friend. However it's definitely somewhat deserved.
I've always persevered with this game, while it's not the best game in the world, It's probably one of the better free zombie games on steam. Infestation is heavily PVP based whether you choose Survival or Battle Royale, you are guaranteed to be involved in a shootout sooner or later.
If you have previously played any version of this game, it's still the same for the most part. It does however perform worse and now includes Battle Royale as well as Survival.
Parting thoughts
No, this is not a game. Would be a decent name for one though right? It's a sorry list, and I look forward to any developer that wants to try and improve on it. For a genre which is so popular, it's somewhat weird there's no above average free-to-play options. Maybe it's because most have paid for the better games?
Found this article helpful? Let your friends know about it and get them to join you in-game!