Here's a list of the best multiplayer games on steam. All of these are available now!
Do you have a library full of games that are now boring? I know that feeling. You don't want to waste money, so here's a list of all the best multiplayer games on steam that are available right now.
A lot of these games are available on all platforms not
just
PC/Steam.
This list features both Triple-A titles and indie games. High quality games don't always have to come at a price.
Here I will be discussing the best multiplayer games on steam. The prices listed below are at full RRP. You will always be able to get them cheaper on 
G2A
. You can also learn how to
get steam games cheaper
.
[table id=2 /]
[su_note]Now that you have read the list, it's about time we go over each game listing the good and the bad. While every game on this list is great, some will be more suited to your tastes than others.
In no particular order, lets take a further look at the best multiplayer games on steam![/su_note]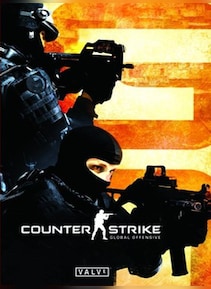 The first game on our list is one of the most popular. If you haven't heard of Counter-Strike:Global Offensive I will be
massively
surprised.
CSGO caters to many different players. It doesn't matter if you want to play casual or
competitively
, you'll be able to get your fix from CS.
Jump into a casual community server and play one of the many other game modes like surf, kz, football, Jailbreak and more
.
Why not fill your craving for competition? Jump right into Counter-Strike:Global Offensive's "Competitive" 5v5 tactical team based game mode. A bomb plant/defuse scenario where you play up to 30 rounds and the team that wins the most rounds is victorious.
I'm not going to lie, it's going to take a lot of time until you become good a the game. But you will
absolutely
love it if you play with friends and give it time.
Pros
Competitive Gameplay
Team Play & Communication (This can be a negative experience too)
Many different 3rd party pick up game providers
Community Servers
Cons
Huge learning curve (I have 1800 hours invested and I'm loving it, you may not though.)
You'll need to invest in a mouse/mouse pad if you want to get serious.
PLAYERUNKNOWN'S BATTLEGROUNDS aka PUBG is still in early access. PUBG is
perhaps
the most popular indie title ever to release on steam. The man behind this game has plenty of experience already in the battle royale genre. You may have heard of
PLAYERUNKNOWN'S Battle Royale (Arma Mod)
.
Running, looting, driving and most importantly… bloodshed. Team up with your friends or be the lone wolf, your only goal is to survive. There's both a Zombies mode and a PVP mode, whatever you need to enjoy survival you will find it in PUBG.
The community are driving this game forward. At the time of writing this article PUBG had peaked at 314,000 players. This game can only improve, you'd be wrong not to get involved.
Pros
Huge player base
Satisfying UI & Loot system
Brand new release with a lot more to come
Early Access games are always a slight risk, however PUBG is in a great place already.
Cons
Hard to run. You'll need a good PC.
Slower than H1Z1 – (This isn't necessarily bad. People have different preferences).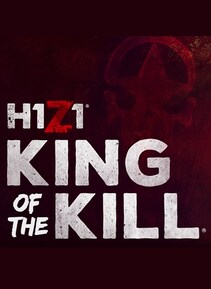 I'm kidding. H1Z1 is a decent game and when it was first released had bags of potential. Depending on who you ask, people may say it lived up to it. It's a game that you can play both fast and slow.
The pace
is controlled by
you the player. If you want to hit popular cities it's almost certain you'll take part in mass PVP. Should you want to play around the edge of the gas to survive and avoid enemies until there is few left you can.
Gun handling is nice and you'll definitely have to learn to shoot. Though the lack of gun customisation is definitely disappointing. You'll be stuck with using third person or Iron sights trying to shoot someone that's far away.
If you can spend the extra money on PLAYERUNKNOWN'S BATTLEGROUNDS I would buy it. Though when on sale H1Z1 is a very good pickup for its price.
Pros
Fast paced
Very simple UI
Easy to find good loot
Cons
Only 3 primary weapons and a lack of weapon customisation
Queue times are considerably long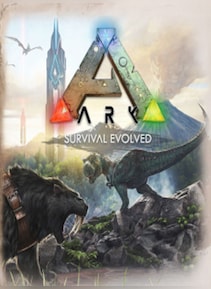 A
truly
unique concept brought to your screens. Ark Survival takes you back to a time where dinosaurs roamed the land. When it was first released, Ark had its issues. To this day it still does, but the uniqueness is what makes the game great.
You're stranded, standing naked on an Island called Ark. You will need to farm, hunt, harvest and more to survive. Keep in mind that you'll need to do this while surviving on the same land as 70+ different dinosaurs. They're not all out to get you though.
On Ark you are able to tame dinosaurs and keep them as pets.
Depending on how successful your attempt at taming them has gone you will be able to command them to do many different things
. Such as carrying your inventory, prey & even let you ride them!
Dinosaurs aren't the only challenge. It's not
just
you trying to survive. Other people will also survive at all costs.
Pros
Private Server gameplay with friends is unbelievably fun
Graphics are beautiful (if you have a good enough PC)
Many different weapons
Cons
Poor optimisation
Developers released paid DLC way before the game was anywhere near completion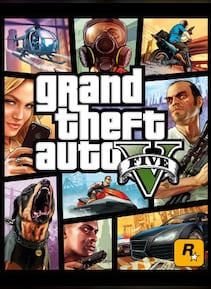 GTA V is a game that doesn't need any introductions. While the game has
been criticised
heavily
since TakeTwo decided to try and bring an end to modding. While OpenIV is back, the community hasn't forgotten TakeTwo's attempts.
The game is very enjoyable. Single Player is one of the most enjoyable story modes that I have played in a long time and Online is great too.
There is a couple of downsides with online play, it's plagued with cheaters. This can be both good and bad as some will drop you money, others will make your life a living nightmare.
Secondly
, there's an online economy which
is fuelled by
micro-transactions. Unless cheaters drop you money or you buy "Shark Cards" you will be doing missions & heists for the rest of your days.
If you have access to both Single Player & Offline you will not get bored for a long time. The game depth is amazing and you'll find yourself racking up the hours.
Pros
A huge amount of content
Frequent updates and seasonal events
Enjoyable Story mode with great character depth
Cons
Modding support is very limited and TakeTwo aren't keen on it.
Hackers/Cheaters plaguing online
Micro-transactions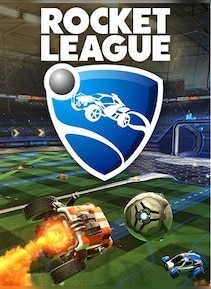 So, you're not a fan of football/soccer? Why not spice things up and try playing it with cars? Forza attempted this concept and as much as I enjoyed it, it was very slow as you had to use Range Rovers. Pysonix seems to have gotten the balance right.
The cars
are equipped
with a boost system which allows you to jump, flip and boost yourself across the map. It's a simple arena game where you can play 1v1, 2v2, 3v3. Both competitive and casual modes are available. Competitive is vanilla football matches. Casual is more adventurous with modes such as Hockey & Basketball available.
Many developers are integrating drop systems & further customisation options into their games. Rocket League is no different. You receive a drop after every match and you are able to both trade and sell these with other community members.
The trading system is in-game only and leaves a lot to
be desired
. It doesn't utilise the steam inventory & trading system.
Pros
Competitive Gameplay
Team Play & Communication (This can be a negative experience too)
Fun for everyone, casual or competitive.
Cons
Just like any other competitive game a community with toxic players is to be expected
A surprisingly big learning curve. How hard can hitting a ball towards goal be in a car? Surprisingly tricky.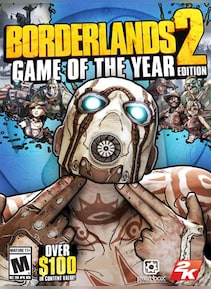 Borderlands 2 is a great game that grants you both an amazing offline and online experience. Like any other RPG, Borderlands 2 is time consuming but is a lot quicker to reward you.
I know people that have both criticised and praised the Borderlands art style. It's very cartoon like, exaggerated and full of colour. This adds a lot more to the game than you'd imagine, creating a very fun atmosphere for you and any friends you play with.
The gameplay is what makes Borderlands 2 special. Unlike other grind-heavy RPG's you can travel the map quick enough to be fun and slow enough so that it's not too dull.
You will get many hours of fun out of this game. There's endless content in the regular version. Though
I suggest
buying the GOTY edition. You will not regret it.
Pros
Art style makes this game truly unique and very enjoyable
Co-op with friend is unbelievably fun
The single player experience is just as good
Cons
Can be a little buggy in places.
8. Garry's Mod – I'll be anything you want me to be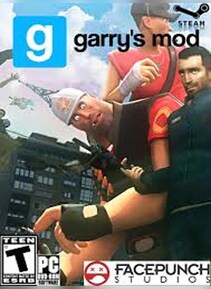 Where to start? Garry's mod is a huge game, chances are you've
probably
hear about this game. It may have even been the reason you set your eyes on PC gaming. It's crazy to think that this game
was released
as far back as 2004.
Garry's mod isn't
graphically
outstanding. Though you can download mods that will make it look somewhat better. Garry's mod isn't all about the graphics anyway. You play it for the endless content and fun with friends & communities from all around the world.
The gameplay opportunities are endless, A true sandbox game. Are you into Roleplay? Jump into one of the many Dark RP servers and live your life anyway you want. Jailbreak is also another great RP game mode that I have sunk many hours into. Not to mention Prop Hunt.
Prop hunt is a fun mode that other titles such as Modern Warfare Remastered include in time limited playlists
.
Finally, Trouble in terrorist town. You may have heard of the party game called Mafia, it is pretty much that but in a video game. A small group of traitors
is chosen
and together they have to work to kill innocents. The innocents do not know who is a traitor but some are able to become detectives and see who is evil.
Garry's Mod at full price is only $9.99 and can
be bought
on sale much cheaper.
Pros
Content is endless
Fun with friends
Is unbelievably easy to run (Source engine)
Cons
It's a game that attracts screaming children. You will have to use the mute function.
9. Payday 2 – Nice and stealthy… awh f**k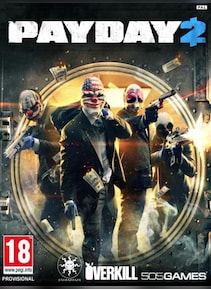 This game may come as a surprise to many. It's a great game but it's not one which is particularly in your face popular. Despite that, it's in the top 10 "current player count" pretty often. It was free for a limited time so
perhaps
that's why so many own the game and continue to play it.
Payday 2 is best played online with friends. Single Player is fun and will pass the time no problem. I've enjoyed Payday the most with friends working
strategically
through heists. If you go online as a low level player, you're going to get flamed and even kicked from lobbies before you start the game. The community can be somewhat toxic.
You can
stealthily
complete heists without any bother from police. If you want to go guns blazing you will find yourself fighting hordes of swat teams. This makes the missions much harder.
Pros
Constant updates/fixes
Highly Moddable
Fun with friends
Lots of content
Cons
Like almost any other online game, the community can be toxic. More frequent in this game than most others though
The graphics are becoming a little outdated (Mod packs are available)
10. Arma 3 – I can do whatever I like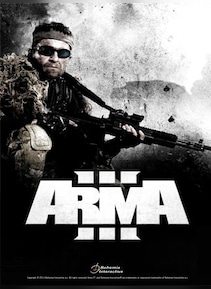 Perhaps
one of my favourites on this list. I've racked up so many hours on both Arma 2 & Arma 3 yet I still feel like I should play it even more! The custom missions make the game for me. Single player is also great fun if you are looking for a mil-sim experience.
The possibilities are endless with Arma 3. DayZ & PLAYERUNKNOWN'S BATTLEGROUNDS both
originally
started out as mods for Arma. Wasteland and Altis Life RP are also other mods that you may have heard about.  You can even create your own missions and scenarios. In-game editors are very quick and easy to use.
Full steam workshop support also allows for great fun with friends. Downloading other peoples scenarios and playing through them can be exciting.
The base game may not look so attractive,
however
Arma 3 is what you make it.
Make an effort to try out different mods and custom scenarios and you will love the game. It really is one of the best multiplayer games on steam to date.
Pros
Constant updates/fixes
Highly Moddable
Fun with friends
Graphically beautiful
Cons
Sounds leave a lot to be desired. Shots will often come from a completely different place than audio suggests.
If you're playing on a server with DLC in-game and don't own it, advertisements will cover your screen. (Still allows you to play with the content though, bittersweet.)
11. Dota 2 – Misery Simulator
Another game that I've invested so many hours into. Moba's are a genre that some people
absolutely
hate, while others can't get enough of them. There's a significant different between each game in this genre. If you find Dota 2 isn't for you, League Of Legends, Heroes Of The Storm & Smite might be.
First of all, Dota 2 has the Free-To-Play/Micro-Transaction system 100% right. Every hero is available for free. The only thing that the micro-transactions give you are cosmetic items. These can
be applied
in-game and show off to friends and enemies.
I don't believe
you'll ever have such a love hate relationship with any other game. Dota 2 one minute can be the best thing you have ever played and the next make you feel like trash.
Each server region has their own player-base that
is ridiculed
for being bad, not speaking the same language and generally obnoxious
. This is a stereo-type you'll soon notice.
The gameplay will meet your competitive needs and more. Recently Valve integrated community mod support. This allows you to play custom game modes when you are feeling you need something a little different.
Pros
Forever changing meta
Custom game modes
Competitive ladder system
It's fun playing barbie dress-up if you have the money…
Cons
These types of games are always full of different mechanics you need to master to become a great player. Dota 2 is no different.
As I've listed for other games, the community is very hit and miss.
12. Rust – Look at me, I'm naked!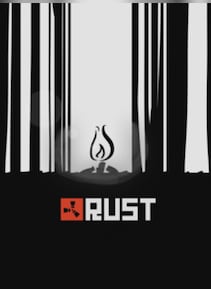 Made by Facepunch studios, the creator of Garry's Mod. Rust hasn't seen the same success but it is still very, very popular. What's weird is that it's still in Alpha and it's coming up to 4 years old. It's
frequently
updated and forever changing.
The idea of rust is the same as any other survival game… survive. You
are spawned
into the map naked with a rock in hand.
You'll need to overcome hunger, thirst, coldness and while protecting yourself from Animals and other human beings
. You can form an alliance with other players but you better believe that they'll stab you in the back at some point.
It's a great concept, looks
graphically
amazing (
poorly
optimised in places) and has a very solid combat and crafting system
. If you can pick this game up definitely do so!
Pros
Constant updates
Developers communicate & write constant blogs
Graphics
Modding is very easy and accessible to most
Cons
The feeling when you get killed after 5 hours of long grinding
Runs very poorly at times, especially bad for those that don't have a top of the range PC.
Turning 10 years old on October the 10th, TF2 has been forever popular.
You would think within those 10 years it may have died off especially with newer game releases,
specifically
Overwatch
.
The gameplay is still
surprisingly
fun and fresh. There's been a bunch of games that have tried to mimic TF2 with a slight twist
however
none have been able to take over. It has 9 classes of characters
all of
which play completely
differently
. The number of maps also adds variety and means that no game will ever be the same.
Crafting cosmetic items is becoming easier too as the price of refined metal continues to drop
.
Meaning that you don't need to spend a lot of time on idle servers, trading or even paying out of your own pocket to play barbie dress up
.
TF2 also comes with achievements that are both fun and challenging to get so you'll never get bored.
As it's free-to-play, there's
literally
no harm in trying it out. Worst case scenario you uninstall it.
Pros
Free-To-Play
Frequent Updates
A very social community. Lots of people to chat to
Many different game modes & community servers available
Cons
People are getting bored, granted it's after many, many years of playing.
Those are the best multiplayer games on steam…
And I suggest you go out and buy the ones that interest you. You will not be disappointed whatsoever. If you buy the games through steam you will be able to refund as long as you keep your play time under 2 hours.
Let me know what you think are the best multiplayer games on steam! Maybe they'll get added to the list?